"My hope emerges from those places of struggle where I witness individuals positively transforming their lives and the world around them." - bell hooks
The interdisciplinary American Multicultural Studies Department is dedicated to providing students with critical thinking and leadership skills that will help them navigate the multicultural and multiracial American landscape. AMCS offers a major and minor in American Multicultural Studies. We also offer a concentration in Africana studies, as well as pathways in comparative ethnic studies; hemispheric studies; critical race, sex, gender, and sexuality studies; literature and the arts; multicultural education; film studies; and Native American studies. Our flexible program allows students to tailor their major requirements to their particular interests.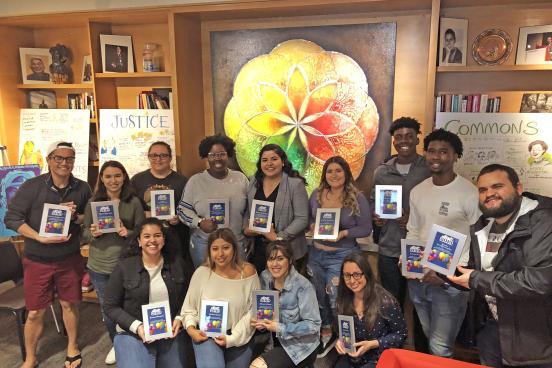 The AMCS degree is versatile, as evidenced by our graduates who are now lawyers, college professors, social workers, educators, student affairs professionals, academic counselors, nonprofit administrators, arts administrators, and social entrepreneurs.
Come explore the AMCS program!